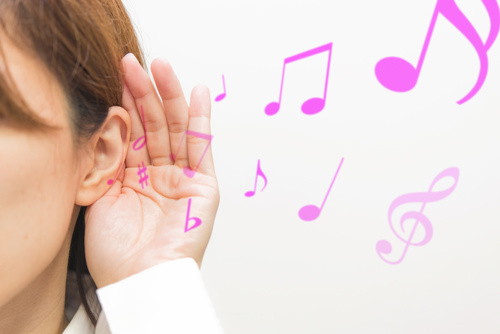 As the intranet continues to morph into a broader view of the employee's digital experience, it's imperative we stay tightly connected to employee needs and work processes. The more we understand about how they work and what they need to be successful, the better we can anticipate and deliver value. Thus making user research vital.
For most organizations, the question is how to keep a finger on that pulse. It's no surprise a majority of organizations – particularly mid-size organizations, 5,000 to 40,000 employees – routinely fail to do this. Limited staff and budget resources frequently push such research and outreach off the back of the table.
Even those organizations that do invest typically do so as a once-every-three-year occurrence. Instead, we should implement an ongoing listening and observation program. This ensures the most ROI out of the company's investment. Such listening is different than what you get from engagement surveys. Don't be fooled into thinking those results provide the right type of guidance.
Don't use only one approach to user research
There are many approaches to gathering the necessary information, but no one suffices alone. Consider:
Focus groups
Interviews
Polls
Surveys
Usage data analytics
Work-flow and online usage observation
Card sorting (a usability test)
Other usability testing (a grab bag of really useful techniques!)
The low-hanging fruit here is #5; it's what most organizations pay attention to. It should not be the only user research approach on which you rely. In a perfect world, here's how I recommend using these in coordination:
Surveys to identify channel/topic preferences and attitudes
Usage data analytics to identify potential user experience problems and potential management opportunities in particular groups
Focus groups to discover workflow problems and opportunities to leverage technology to fix business challenges in departments, and follow up on survey findings
Workflow and online usage observation to see problems with how people get work done in the current intranet and non-intranet work processes
Card sorting to improve structure and labeling of the digital experience, targeting areas raised in prior research
Interviews where necessary to engage executives or special populations who cannot be captured in focus groups (for the same purpose as focus groups)
Other usability testing to improve the user experience (e.g., prototype/wireframe testing, tree testing, etc.) in response to prior research findings
Polls to uncover smaller content issues along the way
Too much?
That is more than most organizations bite off. Here's a relatively easy and inexpensive alternative plan:
Review data analytics quarterly
Survey annually to an appropriate sampling
Conduct annual follow up focus groups – 2-6 of 12 people each, depending on the number of target groups
Use annual follow up interviews only where necessary – perhaps 2-5 in total
Deploy limited usability testing when designing interface changes
Best case scenario, that is less than 80 hours of your team's time invested in user research to make sure decisions about your digital employee experience are the very best they can be. This time is, of course, spread over an entire year. Can you afford not to make the investment?
Eloquor offers a cost-effective approach that won't suck up your team's time. Plus, we use such opportunities to provide a template and educate your team so in the future they can take it on if they have time.
Taking the next steps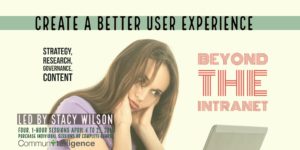 There are nuances to how you implement each of these different approaches. Asking the right questions is critical. Timing is key to getting attention and transparent feedback. Including the right mix of participants is very important; sometimes targeting is appropriate and sometimes not.
Join me as I dive deeper into this level during an upcoming webinar for Communitelligence, Uncovering the Intranet User's Voice. This is part two of a four-part series, Beyond the Intranet. Register today and join us in April!