Description
Watch this 4-minute video to hear intro remarks about this webinar by Celine Schillinger.
Exponential networks, transparency, empowered customers and employees and technological shifts have profoundly disrupted the world of corporate communications.
"PR is dead," Robert Phillips says in a book to which Celine Schillinger contributed. "Traditional internal comms is dead" says the former head of IC at the BBC. Even marketing and consumer advertising as we once knew them are dying.
This webinar forcefully makes the case that communicators are uniquely qualified and positioned to enable organizational transformation and performance … IF … they reinvent their role and embrace modern leadership and technology.
In this webinar you will hear compelling examples of how business value is being created in new ways from a recognized change agent, operating in a global, established industrial giant in a regulated environment and with a conservative corporate culture. You'll learn how new leadership applied to communications can save your organization's time and money while supporting its business objectives. Attend with your team.
Learning Topics
The communicators' changing leadership role in the age of disruption
Key trends in leadership transformation and their impact on communications
Successful business initiatives built on a different communications approach
Social activism, digital tools and performance metrics as the communicators new best friends
How to grow change leadership capabilities for a bigger impact – tips for all communicators, and for women professionals in particular
Practical advice about where to start
The corporate communicator dilemma in the post-facts and inversion of influence era
What works today: co-creation, inspiration, action, networks, starting with a common purpose
Why trust is not a message
Led by: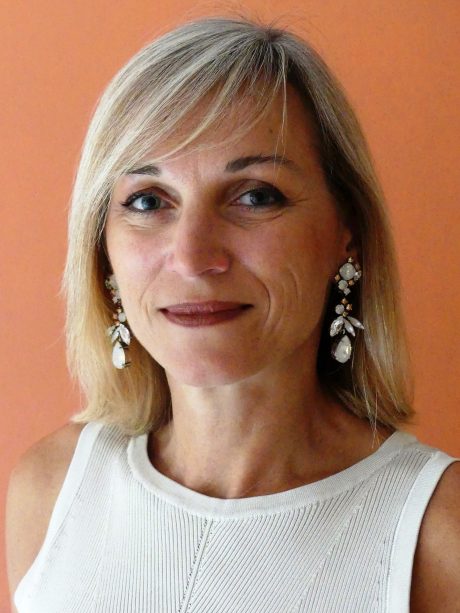 Celine Schillinger, head of Quality Innovation and Engagement at Sanofi Pasteur and 2016 40 over 40 honoree,  has an impressive record of building successful, global communities for change, to support business performance and social goals. From a gender diversity movement in the workplace, to digital engagement for health improvement and employee engagement for quality, Celine keeps exploring new grounds in communications and corporate activism. She is keen on sharing what she has learned, so that "more people can lead change, in more organizations".
Portrayed in Forbes as "driving some of the most award-winning and buzz-worthy employee initiatives at Sanofi Pasteur", Celine directs Innovation and Engagement for Global Quality at Sanofi's vaccine division. A leader in collaborative projects for business and organizational transformation, Celine has been recognized multiple times for her innovative engagement initiatives in the pharma world: Gold Quill Award (2016), Employee Engagement Award (2016), Most Impactful Emerging Initiative (2015), Best Use of Social Media for Healthcare (2014), French Businesswoman of the year (2013). Her career spans Communications, Business Operations, HR, Marketing, and Social Engagement across Asia, Europe and now the United States. A TEDx speaker, Celine is passionate about people-centric innovation to modernize the business environment and increase performance. Celine is a Charter Member of the Change Agents Worldwide think tank.
"We need to change the way organizations work. We need to make business more human and more relevant to what employees, customers and stakeholders at large want today. We can't stick to 20th Century tools and mindset to create value today. They're not adapted to our complex, globalized and interconnected world. They're obsolete. There's considerable energy available when you tap into a broader pool of knowledge, and leverage common purpose, social media and co-creation".
Twitter: @CelineSchill | LinkedIn  | Blog
Course designed for:
Internal and external corporate communicators
Digital media, engagement, community management and marketing professionals at all levels, from entry level to senior leadership
All company sizes, all sectors.