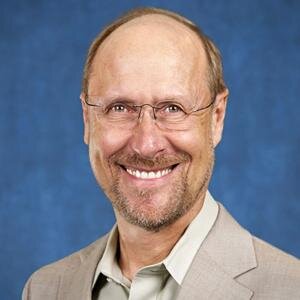 John Gerstner ABC is a strategic communications leader whose work has spanned 30 years and 30 countries on five continents. He has career experience as an internal communications and intranet manager, consultant, marketer, website developer, video producer, book author, magazine editor, photo-journalist, conference producer, radio announcer and public speaker.
Gerstner is CEO and founder of Communitelligence, an online learning community for corporate communicators. Previously he managed diverse communication assignments at John Deere. These included launching John Deere's internal communication program and intranet, serving as the company's first manager of environmental and safety communications and authoring an award-winning coffee-table history book, Genuine Value: The John Deere Journey.
John has been a technology evangelist since the early days of the Internet. His series of interviews with Internet gurus, "The Civilization of Cyberspace," was published in Communication World magazine in the late 1990s.
John was named an IABC Fellow in 2015, the highest honor the association confers to communicators who have significantly impacted their organizations, IABC and the communication profession.  (See news release).
He served two terms on the IABC International Executive Board and was Chair of the Research Foundation in 2000. In 1992, he received IABC's District 4 Director's Award and was named IABC/Iowa Communicator of the Year in 1994. Gerstner has received more than 50 communication awards, including more than 15 IABC Gold Quills.
In their spare time, when not playing tennis, John and his wife, Shelia, advocate for social justice for the disenfranchised of Jacksonville, Florida by assisting small community agencies with strategic planning and marketing. Their current project is the Youth Empowerment Summit (YES) produced annually in Jacksonville, Florida in December.
John is a frequent speaker and workshop leader on internal communications, intranets, enterprise social networks and business innovation. Please use the form below for inquiries about consulting or speaking for your organization. You can see a portfolio of John's business communication, photography and art at JohnGerstner.com.
Send John a message