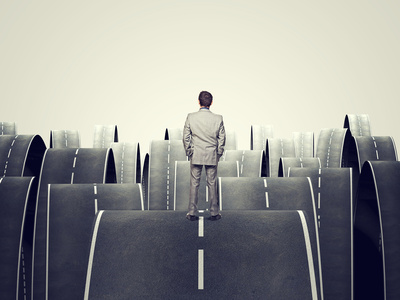 Is your C-suite executive aware of your department's trends, initiatives and aspirations?
How often do you have meaningful conversations with them?
When did you last send them an article, book or link suggesting that they might be interested?
These are among the questions Diane Gayeski, Ph.D. and Dean of the Roy H. Park School of Communications, will be addressing in this special Communitelligence webinar focused on helping you gain access to the C suite and put your career on steroids. (Answer these and a few other questions about your C-suite access in this brief survey and you'll receive a coupon for $25 off the registration fee).
Through four years of experience designing and offering Ithaca College's executive master's degree in communications innovation, Diane will be sharing research on the characteristics associated with innovators and ways to package accomplishments into statements of value that resonate with executives.
You'll also learn a series of activities that don't focus on learning facts or skills, but on re-booting the way communication professionals see themselves and project their image. Attend:
How to Think, Talk and Innovate Like a Leader
Webinar June 15, 1-2 PM ET
In this webinar you will learn:
Techniques for demonstrating the impact of the projects you've created – speaking the language of valuation rather than merely one-shot ROI or audience satisfaction
How being customer service-oriented can actually backfire
Ways to change your own thought patterns – and to learn to speak and behave like a leader – based on testimonials from our own graduate students who have within months catapulted themselves into new positions and put their careers on steroids.
More info on this webinar
Complete this brief survey on your C-suite access and influence and and get $25 off your registration fee.
Registration includes live webinar with Q&A and unlimited access to the recording after the event. Join Communitelligence Premier and attend for free.
Go Premier …
Become a Premier Communitelligence member and access all our courses for one low price. What's your career worth?