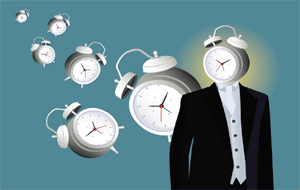 I'm a maniac in trying to get more stuff done. Some days I ram through a deluge of tasks like a giant ice-breaker ship in Antarctica. I don't just get 'em done – I smash through them.
Have a great productive day. Check.
Other days … well, I seem to sink in a quicksand mire of muddle, confusion and unproductivity. The littlest detail takes me way off course for most of the day. The big things are left floating in my to-do pool like giant icebergs.
Have a crappy worthless day. Check.
If you can relate, check out a new Communitelligence free course titled: How to Get More Stuff Done.
The curriculum includes the aggregated wisdom of 10 experts whose advice on being more productive struck us as being the most productive. But we're all experts on how to get things done. Please take the course quiz and add your tips, techniques and links to other great resources you've found in the course forum. Because, as the Communitelligence slogan says, all of us are smarter than one of us.
Have a great productive day. Check.