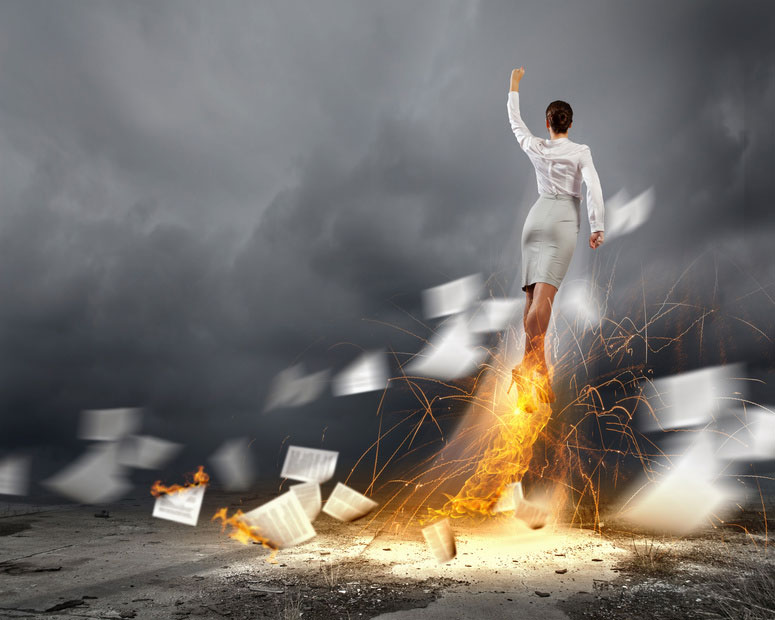 How do you get non-communicators to plan their communication in a systematic and effective way? Encourage them to ask these three questions:
 What? What do individuals need to know?
 So what? Why should they care?
 Now what? What do they need to do and when?
The answers will help them swiftly move to the core of the matter and save time for themselves and the individuals whose behavior needs to change.
Case study
Here's an example of how these questions work, based on a recent project for a global high-tech company. We used my Lean Communications® 3-Step Communication Planning Tool, designed primarily for non-communicators to use quickly and effectively.
What? The burning issue for a global travel department was to improve compliance with its travel and expense policy. The internal audit team, which had recently reviewed expense reports, not only shared the travel group's passion, but was also pushing the group to take action. Both groups were concerned that if they did nothing, their fast-growing employer risked
not only higher costs, but also reputational hazards. For instance, if the situation got out of control, executives would have a lot of explaining to do to the board of directors and stakeholders, as well as to the public.
So what? Yet, ambivalence on this topic reigned everywhere else in the company. And not surprisingly. The travel group's data showed that the vast majority of employees were adhering to the policy and filing accurate claims. The Executive Committee members needed to care though, especially since their reputation was on the line if the few bad apples started
rotting and bringing others down with them.
Now what? Based on the situation, we realized that we needed to target just a subset of the entire stakeholder group and provide them with a very specific call to action.
We focused on the leaders, especially those with employees who were ignoring aspects of the travel and expense policy, as the key stakeholders for the communication. We set up conversations with them to explain the importance of being good corporate citizens, especially around company expenses.
Since the leaders as well as their employees are proud to be affiliated with the company, this message resonated well. We also provided the leaders with messages and tools that they could use as is or tailor with their employees, recognizing that employees would listen more to their leaders than to the global travel department.
We also trained the customer service team to reach out to employees who might be misunderstanding or not following the policy to help them do the right thing, again stressing the importance of being good corporate citizens.
It was important to avoid playing "gotcha" so employees wouldn't think we were setting them up to fail and have them foot the bill for extra expenses.
As for everyone else, we were transparent but we didn't delve into details with the project. It was just TMI – too much information.
The learnings and the results
Initially, the project team members had wanted to broadcast all the fine points about their project to everyone. However, after asking the three questions, they saw the value in engaging only with those who needed to change their ways.
As a result, they increased compliance without any backlash or disruption. And they learned that by sparing the air and being clear, they could be credible and get the actions they wanted.