Description
Social media poses some important new challenges for the internal communicator. On the one hand, the influx of new communications platforms has the potential of transforming how organizations work and communicate. On the other hand, as conversation channels expand and are available to everyone in an organization, how do you keep key messages from being diluted, and the corporate culture intact? Bottom line, what should the role of internal communications be in the age of social media? This panel continues the opening keynote discussion started at the Communitelligence Employee Engagement, HR & Social Media 2010 Conference in Chicago. Join this critical conversation and make sure you and your program stay relevant in this new age of internal communications. Learning Topics:
Key steps to ensure you and your department remain relevant and have the right impact.
The role you should be playing: what is new and what remains the same
Why clarity of message has become more critical with the decentralization of communication.
What key skills communicators have that are the best antidote to obsolescence
What are the best antidotes to obsolescence?
"Excellent session! Worth the time investment!"
"Excellent high-level view."
"I learned how important it is to know your intenal audience."
"The Avoiding Extinction piece by Cathi Killian was great."
"The greatest single benefit was learning about specific tools that were being using by other companies such as Yammer for "employee jams" and thinking like an intern by hiring a teenager."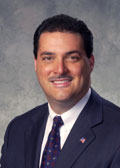 Presented by: Gary F. Grates is President/Global Managing Director of Edelman Change and Employee Engagement, the organizational communications counseling practice of Edelman, the world's largest independent public relations/communications counseling firm and the third largest overall. He has more than 25 years of corporate, marketing/brand, labor, and strategic communications experience with a particular expertise in change management/employee (internal) communications.  Grates has counseled more than one hundred organizations including PepsiCo, Starbucks,  Guardian, General Motors, Volvo, Nissan, Caterpillar, Shell, Visa International, Coca-Cola, Wal-Mart,  British Airways,  ITT, GE Healthcare, eBay, and Dell, to name a few. Prior to joining Edelman, he served as Vice President-Corporate Communications/North America at the General Motors Corporation. In this role, Grates was responsible for brand, product, media, internal, financial and public policy communications for GM's North America Region, the largest in the company.  He was also the global process leader for internal communications reporting to Chairman/CEO, G. Richard Wagoner, and a member of General Motors' North American Strategy Board, the senior most governing body in North America.  In addition, he was on the teaching staff at General Motors University (GMU) and selected to join the company's exclusive Senior Executive Program – a leadership development program.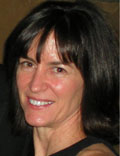 Jill Feldon LaNouette is vice president of Internal Communications in the Public Affairs Department at Cardinal Health. In this capacity, she counsels senior executives in effective communication strategies and leads her team in developing and implementing communication plans and programs to support the company's objectives. She also is responsible for crisis communications and issues management. Ms. LaNouette joined Cardinal Health in 2003 as director of Organizational Communication where she provided communication support on several major change initiatives and brand-building projects. In her 30 years of helping organizations effectively communicate with different constituencies, Ms. LaNouette has received numerous awards for marketing and communications from various organizations including the Gold Quill from the International Association of Business Communications and the Silver Anvil from the Public Relations Society of America. She has worked with companies from healthcare to Hollywood, including Victoria's Secret, The Procter & Gamble Company, Kaiser Permanente, Lucasfilm Ltd., and public radio. Also Jill is a free-lance writer and consultant, has been published in several publications, and worked as a sports reporter for the Cincinnati Enquirer.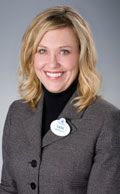 Cathi Killian is Vice President, Internal Communications at Walt Disney Company. In her role leading internal communications and corporate responsibility, Cathi is responsible for enhancing the reputation of the Walt Disney Parks and Resorts through strategies driven by excellence in internal communications, stakeholder engagement and community outreach. She develops the strategic plan for Walt Disney Parks and Resorts internal communications, which leverages communication to reinforce our values and brand and foster the visibility of executive leadership. She works with the internal communications teams at each business unit in taking an integrated approach to delivering relevant information to inform, motivate and engage Cast Members, Crew Members and Imagineers. Additionally, she leads our efforts focused on issues management and stakeholder engagement to identify issues, track trends and understand the impacts to our business, while developing allies that support our goals. How do communicators speak truth to power?