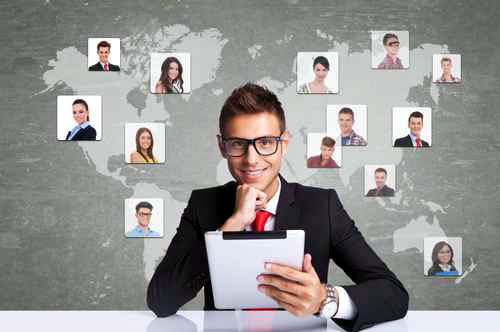 Everything I know about professional learning and development, I learned from my Dad, a highly successful farmer, if I may so proudly boast.
He was happiest when he was on a tractor or combine, yet he enjoyed companionship too, especially with fellow farmers. Whenever, they were together, they talked farming … deep farming.
After the weather, which was either too dry, wet, hot or cold, the talk would turn to the nitty-gritty of earning a living from the land. The agenda for these conversations was set by what was happening that day or week, and usually started with questions.
"Do you think this is a good week to sell wheat?" "What fertilizer did you use on the Suther place? "Are you going no-till on all your farm like they recommend?"
From there, the conversation might end with the obligatory jabs at politicians who can't ever pass a Farm Bill, to the good-natured sparring on which is better, John Deere or fill in the blank?
Although I didn't see it then, I definitely see it now.  Dad was simply practicing the most basic form of peer to peer learning. Often under a shade tree and sitting in a circle.
Although he was an avid reader of farm magazines, he knew that discussing his livelihood with fellow farmers, his trusted peers, could give him that idea, or practice or new tool that could help him more successful.
He believed in conversations with a purpose, and he certainly wasn't alone. If you ever hang out with farmers, you'll see they are among the most knowledge-sharing peer-to-peer learners among all professionals.
Like so many professions, farming is changing dramatically and rapidly, making it critical to talk to your peers to stay abreast, solve problems and "make sense of it all." From the smallest seeds of conversation, bountiful harvests of ideas, wisdom and action flows.  And with so much disruption in our midst, no matter your profession, connecting with peers has become essential to both career and organizational success.
That, in a nutshell, is the background and impetus behind the new Communication Strategy Circle I and my co-creator of the program, Liz Guthridge, piloted last year. It brings together small cohorts of peers in bi-monthly meetings over three months via web conference.  The agenda is set by members and all Circles are led by two seasoned experts. You can now register for a half-dozen Strategy Circles running during the second quarter of 2016.
Since ancient times, people of all cultures have gathered in a circle to tell stories, share wisdom, discuss problems and bring about change. The Communication Strategy Circle takes this ancient form of knowledge sharing, consultation and community and puts it on steroids using structure and technology.
The Communication Strategy Circle program is designed to address a number of problems facing all business executives. That includes these minuses of modern work life:
We all work in siloes.
(Hey, Dad had an actual silo on his farm, and I have worked in large corporations so I can safely say I know siloes). Though we all have the best intentions to interact more with our peers, the nature of modern work is heads down, not heads up and out. And actually, there are some things we just don't feel comfortable sharing with our work colleagues. Over time this isolation can make us vulnerable to being out of touch and blindsided.
We're starved for insights while drowning in information.
Insights, by nature, are hidden from our view until something or someone produces an "aha" moment. Giant aha's can erupt from simply hearing someone mention a new process or tool. Genuine sharing with professional peers inevitably incites insights.
We're not spending enough time thinking outside our own boxes.
Being in a Strategy Circle means that you'll be putting your feet in another's shoes, and contributing your knowledge about an issue. This stretches you to draw on experiences you had long filed away. In sharing your knowledge, you realize you can help others in areas that seem outside your primary specialty.  That's empowering. "This Circle was a great opportunity for me to take 75 minutes and really focus on someone else, which was refreshing," said one of our pilot members.
Reflection is a lost art.
Unfortunately, too many of us just don't see this anywhere in our job description. Taking time away from the desk to just walk and think strikes us as lost time, a luxury we can't afford and won't do without some pressure. But the cost of not thinking about the newer and bigger picture is great. Fortunately, Strategy Circles force a dose of reflectivity into your schedule because your cohort members are steadily bringing up bottom-line organizational and professional issues that push you into new realms of thought.
Conversation is a lost art.
We're so used to being talked to (i.e. talk shows, town halls, business presentations, etc.) that it takes a mindset change to switch to listen-and-contribute mode. Strategy Circle meetings are definitely lean-in instead of lean-out because you are expected to contribute. Listening, organizing your thoughts and speaking concisely are three conversational skills you will have sharpen.
Web conferencing is a new art.
Yes, you can have very rich and valuable discussion in a virtual circle, but it requires some finesse in rapidly building trust and respect.  We expect our Strategy Circle members to join meetings via webcam because seeing does help believing. We also use tools to jump-start trust, and our leaders are chosen, not only for their content expertise, but for their ability to guide conversations to an actionable conclusion. Limiting the number of participants to eight or less per Circle also helps.
We don't get enough opportunities to practice and learn new critical success skills.
Offering constructive feedback on someone else's problems requires good listening, strategic thinking, consulting, coaching, brainstorming and collaboration skills. Strategy Circles provide an opportunity to sharpen all those skills in a safe and supportive environment. (What is said in Circle stays in Circle).
We're too crazy-busy to spend days out of the office at learning events.
The thought of spending several days away from the office to attend a conference, while your work both interrupts and stacks up, is enough to at least hit the pause button. For sheer individual help, learning, skills development, growth and networking a Strategy Circle is the most time and cost-effective alternative. (Read Nine ways Communitelligence Strategy Circles are better than a conference).
Bottom line, you can't beat a good conversation, whether it's under a shade tree or in a web conference room. The best way to make sense of the volatile and disruptive world we're working in is to speak about it in a purposeful way with smart professional peers. Remember, All of us are smarter than one of us (Communitelligence slogan).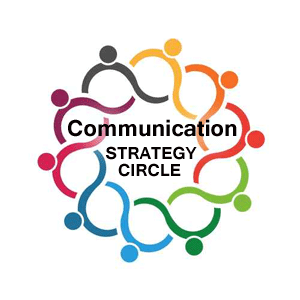 If you would like to join some very savvy business communication experts and me in some energizing conversations starting this Spring, I invite you to sign up for one of these Communication Strategy Circles:
You can also suggest a future Strategy Circle topic and leader using this form.
What issue, challenge or opportunity should you talk about with your peers this year?