Description
Brand champions are internal and external story tellers who spread the brand vision, brand values and cultivate the brand in an organization. Every organization needs committed and passionate brand champions. Be it your employees, investors, customers, or other key influencers, true advocates for your brand affect the corporate bottom-line and are critical to maintaining strong brand equity.
What You Will Learn:
Why does branding matter, and how does it translate to profitability?
What are the world's most powerful brands, and what are they doing consistently right
Does your brand really speak to all stakeholders? How is stakeholder value measured and valued?
What are the best practices for building  powerful brands?
What Do Your Customers Think About Your Company? (And Are They Right?)
A company's image is perhaps its most powerful marketing asset. On the cutting edge of corporate strategy, image is essential for positioning a company for maximum growth. When finely honed and used correctly, corporate "image" can influence consumer choices, build brands, pre-sell products and services, and add value to a company in the minds of its public.
Case studies and best-practice examples: Jim Gregory, noted  brand expert, moderates this discussion and delve into Dell Computer and JetBlue Airways corporate case studies that will look at  different stakeholders and how they can positively affect your brand.
Presented by: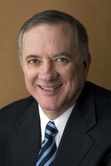 Jim Gregory is founder and CEO ofCoreBrand, a global brand strategy and communications firm based in Stamford, Connecticut with offices in New York, New York and Tokyo, Japan.   With 30 years of experience in advertising and branding, Jim is a leading expert on brand management and credited with developing pioneering and innovative tools for measuring the power of brands and their impact on a corporation's financial performance.    Among the tools Jim has developed is the Corporate Branding Index® (CBI) – a research vehicle that has continuously tracked the reputation and financial performance of over 1200 publicly traded companies in 47 industries since 1990. CoreBrand uses the CBI to help clients understand how their brand compares with industry peers and determine how communications can impact corporate reputation and financial performance – including stock price and revenue growth.   Jim is a brand council member for both Bristol-Myers Squibb and New York Stock Exchange. He is a frequent speaker on the financial benefits of advertising and brand management for The Wall Street Journal as well as BusinessWeek.  Jim has written four books on creating value with brands,Marketing Corporate Image, Leveraging the Corporate Brand, Branding Across Borders and The Best of Branding. His latest white paper, Driving Brand Equity and Accountability, was sponsored by Barron's and published by the Association of National Advertisers.  Jim may be reached directly at 203.564.2439 or by email.

Bob Pearson serves as vice president of communities and conversations for Dell.  As a member of Dell's Communications team, he is responsible for digital media activities, ranging from customer resolution to management of IdeaStorm, Direct2Dell, StudioDell and other digital initiatives.  His teams are also responsible for corporate media, public affairs, internal communications and the Office of the Chairman communications. Before joining Dell, Mr. Pearson worked for Novartis Pharmaceuticals as Head of Global Corporate Communications and as Head of Global Pharma Communications, where he served on the Pharma Executive Committee.  Prior to Novartis, Bob was President of The Americas for GCI and was responsible for creating and building the firm's global healthcare practice.  He was previously Vice President of Global Public Affairs & Media Relations at Rhone-Poulenc Rorer (now Sanofi Aventis) and worked at CIBA-Geigy in both communications and field sales.  He has more than 20 years experience in executive corporate communications and public relations. As Brand Manager for JetBlue Airways Kim Ruvolo manages both internal and external brand strategy, including all brand communications, product and brand building, customer and crewmember experience, and delivering JetBlue's brand promise to "Bring Humanity Back to Air Travel". Her recent projects include the internal launch of Happy Jetting, JetBlue's most recent advertising campaign; creating and re-focusing ShopBlue—JetBlue's online retail store; reevaluating and redesigning the current uniform program; and executing JetBlue's industry-leading Customer Bill of Rights. Prior to being employed at JetBlue, Kim worked at Denver-based Frontier Airlines for five years where she spent most of her time re-branding the airline—a project that increased Frontier's brand awareness from 47 to 89 percent in the Denver area. Kim attributes her knowledge of good customer service and understanding of airline operations to her first-years in the airline industry as a reservations agent.