Description
Proving the value of public relations continues to be one of the profession's most vexing challenges.  Mark Weiner, CEO of PRIME Research in North America, and John Gilfeather, President of the Marketing Research Council, share their experiences in helping some of the world's most admired companies and brands, including Procter & Gamble, ATT, GE and more.  In addition, the two provide the tools you can use now to demonstrate and generate a positive return on your PR. What You Will Learn:
Three keys to optimizing objectives-setting
How to conduct an "Executive Audit," a proven approach to uncovering the often secret PR value system within your own organization
How to establish credible measurement systems for reputation and other key outcomes
The three established criteria for generating a positive return on your investment in PR with case studies from GE, Miller Brewing and TXU
Additional questions that will be answered:
What is a reasonable budget to conduct a credible measurement program?
What is the risk-free approach to setting objectives?
How do I minimize the risk of evaluating our PR?
What can I do now to begin generating a positive return on investment?
Presented by: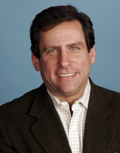 Mark Weiner is the CEO of PRIME Research in North America. PRIME Research is one of the world's largest public relations and corporate communications research and consulting providers with offices in Western Europe, North and South America, Eastern Europe and the Far East. Since 1993, Mark has devoted his career to helping many of the world's most respected organizations and brands to demonstrate and generate a positive return on their investment in corporate and brand communications. He is the author of "Unleashing the Power of PR: A Contrarian's Guide to Marketing and Communication" published by John Wiley & Sons. Prior to PRIME, Mark Weiner was the Global Director and Senior Vice President of Ketchum Research where he led an international team of analysts. Prior to joining Ketchum, Weiner was the CEO and president of Delahaye, a global public relations research and consulting firm. Weiner is a member of the PRSA, IABC and the Institute for Public Relations for whom he served as Trustee and Chairman of the Research and Measurement Commission. He is an editorial advisory board member of PRSA's Strategist and PR News. A frequent provider of provocative public relations content, Weiner is a recurring conference speaker at international and domestic events, and a prolific author, having published more than one hundred articles. 

John Gilfeather is an expert in corporate reputation measurement, public affairs research and B2B marketing. He was Managing Partner at Yankelovich and was responsible for all the custom research of the firm. After 30 years at Yankelovich, he joined Roper Starch Worldwide where he was Vice Chairman and head of Roper Public Affairs and Media. For the past 2+ years, he was Executive Vice President in charge of Stakeholder Management research for TNS in the North America. Mr. Gilfeather conducted groundbreaking research in corporate reputation for Time Magazine on the 1970s, for Brouillard Communications in the 1980's and for Fortune Magazine in the 1990s. In the current decade, he created the Roper Corporate Reputation Scorecard and the TNS Corporate Social Responsibility Report Card. He is a frequent speaker on reputation matters for the PR Leadership Forum, the CCI Leaders Forum, PR News seminars, the Fortune Corporate Marketing Forum and the Fortune Global Marketing Forum. Mr. Gilfeather is a Past Chair of the Council of American Survey Research Organizations (CASRO) and served on it Board for nine years. He is a founding member of the Institute for Public Relations' Commission on Measurement and Evaluation. Currently, he is President of the Marketing Research Council.