Description
This webinar will help supervisors get the most out of their writers by creating an environment where writers develop and gain confidence, and where the focus is on the writer as much as the writing.
Practical Advice for:

Building a collaborative relationship with writers

Creating an atmosphere where writers develop

Reducing the amount of time rewriting copy

Improving editing skills 
What You Will Learn:
How to reinforce the notion that writing is valued

How to improve communication with writers

How to get the most out of a one-on-one conversation about performance

How to build confidence

How to distinguish between coaching and crisis repair

What to do when you don't think the writer will ever "get it"

What to do when it becomes easier to toss the draft and write it yourself

How to know when to make changes and when not to

What you can do if you're not confident
Real world questions answered:
What processes can help avoid writer disasters at deadline?
What do you tell a writer who's article totally misses the mark?
How should writers and graphic designers interact, and how often?
Instructor: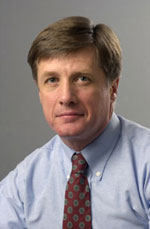 Ken O'Quinn is a professional writing coach, who conducts workshops and one-on-one coaching in Fortune 500 companies and global public relations firms. He is the author of Perfect Phrases for Business Letters (McGraw-Hill, 2006).
He started Writing With Clarity in the mid-'90s, following a 21-year journalism career, most of it with the Associated Press. He now works with companies such as Chevron, Campbell Soup, Visa, Intel, Eli Lilly, Raytheon, Reebok, Motorola and Sprint, and with PR firms such as Fleishman Hillard, Burson-Marsteller, Porter Novelli and Edelman. He also is a writing instructor for the National Investor Relations Institute. He works with all levels of staff and managers. Ken has been a guest speaker at the PRSA and IABC international conferences and at the American Press Institute. His writing has appeared in major U.S. newspapers and in the Harvard Management Communication Letter and the Employee Communication Management Journal.