Description
Business professionals are called on frequently to write messages that attempt to get people to do things: to comply with a request, to accept ideas or to provide support. This often requires overcoming resistance, swaying the skeptics, winning over the "undecideds" or motivating the apathetic. The ability to influence an audience is critical to business success, yet most people know little about the psychology of persuasion. It is not taught in high school, rarely in college, and almost never in an executive education program. This session taps into the field of human behavior change and attitude modification. It looks at techniques you can use when you craft messages, for a written communication or for a speech, so that you influence the reader's thought process and increase the likelihood that your reader or listener will agree. These techniques also will strengthen the writer/speaker's credibility in the mind of the audience. Aimed primarily at managers and executives, you'll learn about gaining compliance and building your credibility through the use of principles of influence. The workshop focuses on crafting written and spoken messages in such a way as to alter the reader's thought process. 
Learning Topics:
The importance of credibility
What it really means to analyze your audience
How to create a strong opening
How to package your information for maximum impact
Principles of attitude change: five ways to influence an audience
Helping the audience remember: tips for making your ideas stand out
Instructor: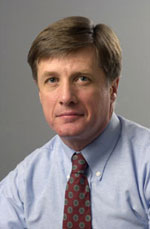 Ken O'Quinn is a professional writing coach, who conducts workshops and one-on-one coaching in Fortune 500 companies and global public relations firms. He is the author of Perfect Phrases for Business Letters (McGraw-Hill, 2006). He startedWriting With Clarity in the mid-'90s, following a 21-year journalism career, most of it with the Associated Press. He now works with companies such as Chevron, Campbell Soup, Visa, Intel, Eli Lilly, Raytheon, Reebok, Motorola and Sprint, and with PR firms such as Fleishman Hillard, Burson-Marsteller, Porter Novelli and Edelman. He also is a writing instructor for the National Investor Relations Institute. Ken has been a guest speaker at the PRSA and IABC international conferences and at the American Press Institute. His writing has appeared in major U.S. newspapers and in such publications as the Harvard Management Communication Letter and the Employee Communication Management Journal.