Next webinars and workshops
April 06,2016 / 0 Comments

July 13 at 1-2:15 PM Eastern Registration includes live webinar with Q&A  plus unlimited...

January 12,2016 / 0 Comments

Early-bird pricing ends June 30.
What is your biggest work challenge?
Communitelligence produces business professional development training for individuals and departments including webinars, online courses, workshops and consulting. We respond to the needs of our customers. Just say what you want.

GO PREMIER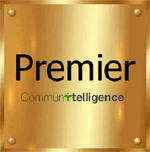 The best business courses at your fingertips. Get unlimited access to all Communitelligence courses and webinars for a year. Special pricing for departments. Learn more and purchase