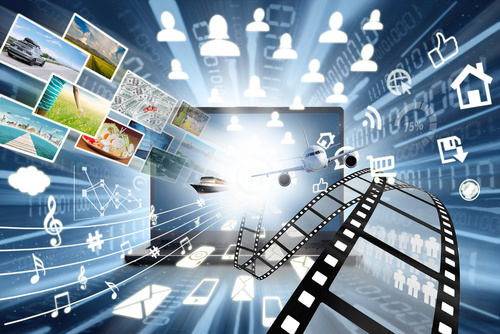 By Wendy Dessler 
Putting the right team together should be one of the biggest concerns a business owner has. As time goes by, the need for more employees will become evident. According to recent studies, the quality of new hires increases by nearly 70 percent for companies that invest in improving the candidate experience.
Once a business owner has the right people in place, keeping them happy and engaged is crucial. The best way to accomplish this goal is by investing in a top-notch human resources (HR) team. Providing your team with state-of-the-art tools is imperative when trying to keep them productive.
For years, business owners and HR professionals have used the power of automation to help with a variety of tasks. The following are some of the HR processes you need to automate right now.
1. Making Payroll Easier and More Accurate
One of the most time-consuming and frustrating jobs an HR manager has to do is payroll. In most cases, the payroll process is a logistical nightmare. Finding a way to balance compliance obligations and attempting to pull various bits of information from various legacy systems can create a lot of headaches. Instead of putting your HR team through this, you need to think about automating the payroll process.
Not only will an automated system allow you to keep employee paychecks and tax obligations accurate, but it will also streamline your data protection efforts. Be sure to check out Payroll Systems – HR Payroll Systems, to find out more about the benefits of automating this important process.
2. Recruiting and Automation are a Perfect Match
Source-Pixabay
Most business owners understand just how challenging it can be to find great talent in their industry. Modern job seekers have more options than ever before regarding where they can work. Instead of handling the recruiting process the old-fashioned way, it is time to get on board the automation revolution.
By using recruitment automation, you can adequately track how well your new hires are doing and where changes can be made. Looking at the data produced by this software is crucial when trying to optimize recruiting and land the best people for your company. Utilizing the power of an applicant tracking system is also important. These systems will allow you to filter through vast amounts of resumes in a matter of minutes.
3. Simplify Performance Appraisals
Keeping employees engaged is a lot harder than most business owners realize. Adequately tracking an employee's performance is exactly easy. In the past, business owners would use standardized performance appraisals to bring to light issues with productivity and efficiency. Sitting face to face with an employee and telling them they are living up to expectations can be stressful.
This is why automating performance appraisals is a good idea. By allowing the software to track the progress team members are making, you can clearly identify problems and address them in real-time. Rather than attacking an employee for lackluster performance, you need to speak with them to find out how to fix the issues they are having. By approaching a team member with respect and kindness, you can keep them engaged and loyal.
Source-Pixabay
4. Vacation and Holiday Requests
During the holidays, there will be a number of employees who request time off. HR professionals who attempt to keep up with these requests manually will fail miserably. This is why using technology and automation is imperative. With the right software, you can provide employees with the tools they need to request days off on a digital platform. Not only does this make it easier for the employee, but it also takes a lot of work off of your HR department.
Finding the Right Automated Tools Takes Time
Taking the time to research all of the HR automation tools at your disposal is extremely important. With the help of an IT professional, choosing and implementing new tech tools will be much easier.