Description
Social media is a two-edged sword. We tend to only talk about the positive side — how social channels creatively deployed can greatly expand your organization's marketing reach. Not much attention is paid to the dark, destructive side of social media — how a single customer complaint ignite a firestorm sweeping the Web and causing the most hardened organizations to panic. What to do? What to say? This webinar explains the dynamics of customer activism in today's democratized media world. It offers practical, actionable avoidance and response strategies for business executives and professional communicators. It also outlines processes to building an attack-proof culture that centers on customer satisfaction. The good news is that bad buzz can be countered by earnest and savvy customer engagement. You can actually turn the angriest customers into raving fans.
"Great information that I can share with others who handle social media. Very informative and loved hearing the case studies."
What You Will Learn:
Why common business responses to customer complaints often make matters worse;
Why complaining customers can be some of an organization's most valuable assets;
How vocal critics can be turned into raving fans with an active response strategy;
How to manage and respond to comments on customer review sites;
Customer support strategies for Facebook and Twitter;
How to organize a team to identify and respond to attacks in minutes; and
How to create a culture that puts customers first
Who Should Attend 
This webinar is designed for everyone who would like to help their organizations react to any online crisis that might erupt. It is especially suitable for:
Brand managers, marketers, PR pros, social media managers, communications department staffers, public affairs, security, employee communications, media relations and issues management professionals.
Presented by: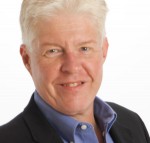 Paul Gillin is a veteran technology journalist and a thought leader in new media. Since 2005, he has advised marketers and business executives on strategies to optimize their use of social media and online channels to reach buyers cost-effectively. He is a popular speaker who is known for his ability to simplify complex concepts using plain talk, anecdotes and humor. Paul is a prolific writer who has written five books and more than 200 published articles since 2007, in addition to two blogs. His award-winning 2007 book, The New Influencers, chronicled the changes in markets being driven by the new breed of bloggers and podcasters. His most recent book is Attack of the Customers. It documents the increasing incidence of online customer negativity and  tells of businesses can avoid being victimized.