Description
On the surface, it would seem social media is at odds with investor relations.  The new media channels — Twitter, blogs, podcasts, social networks, company websites etc. — are all about conversation, informality and transparency.  Investor Relations has by necessity always been necessarily buttoned down.  After all, employees can go to jail for violating SEC fair disclosure rules. Still, if investor relations is charged with enabling the most effective two-way communication between a company, the financial community, and other constituencies, which ultimately contributes to a company's securities achieving fair valuation, why should social media tools not be used?
In this webinar, our experts will talk about the opportunities and risks associated with using company websites, blogs and social media to supplement traditional channels to acheive broad, simultaneous and fair disclosure. They will also talk about how to approach and practice the delicate balancing act of using social media channels for communicate financial performance, without getting into disclosure hot water. 
What You Will Learn:
What the US SEC's public disclosure requirements are.
How some IR professionals are creatively pushing the envelope on using social media in investor relations
Do's and Don'ts when integrating social media into your IR program
How to not violate any disclosure rules
How to calculate the ROI of using social media for investor relations
What is the

 

social media news release

 

and should every news release be social?
Presented by:

 Richard Brewer-Hay is Senior Manager, Corporate Communications at eBay.Richard has more than a decade of communications, marketing and production experience. In January, 2008, he joined eBay as Chief Blogger to direct its social media initiatives and launch "eBay Ink" (http://ebayinkblog.com), where he captures and shares his insights and perspective on the company and provides another conduit for corporate communications.Richard launched the ebayinkblog Twitter feed (http://twitter.com/ebayinkblog) in June, 2008 that allowed eBay to become the first Fortune 500 company to live-blog financial announcements and earnings' calls via Twitter. In March, 2009 Richard introduced the first social media guidelines for corporate disclosure for both blogging and micro-blogging. Prior to joining eBay, Richard was with PodShow (now Mevio), a new media network where he oversaw the company's programming lineup for two years. As Sr. Director of Talent and Marketing for PodShow, Richard grew the signed talent pool from 25 to over 250 contracted individual video and audio show producers, and contributed to network growth from 25 to over 16,000 shows before his departure in December, 2007.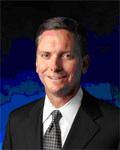 Robert (Rob L.) Williams II serves as director, Investor Relations for Dell Inc.  He is responsible for the strategic direction of the investor relations function and executing Dell's global investor communications program in conjunction with the chief financial officer and senior management. Dell's Investor Relations is involved in global industry conferences, a large-scale analyst conference, on-site investor visits, quarterly earnings, the annual shareholders' meeting, strategic research projects and a broad competitive analysis function. Mr. Williams also provides guidance regarding Dell's operating results and business strategies to global institutional investors and sell-side securities analysts.  Mr. Williams is a 17-year Dell veteran and has served as director of investor relations for the past seven years.  Prior to joining investor relations in 1995, Mr. Williams held positions in corporate treasury, finance and marketing at Dell. He serves as president of the Austin-San Antonio chapter of the National Investor Relations Institute and is an active national speaker on topics ranging from strategic impact of investor relations to social media.  Mr. Williams received a bachelor's of business administration degree in management from the University of Texas  and  a master's of science degree in finance from Texas A&M University. He serves on the board of the Austin Children's Museum, where he is a member of the executive committee.

Serena Ehrlich recently started her own consulting firm focusing on social media strategies and implementation for public and private companies. During her years at Business Wire, Serena worked closely with public and private companies providing guidance on investor relations and public relations trends, marketing, product development, social media, SOX trends, XBRL and trade show services. In addition, she worked with some of the largest companies in North America, including ExxonMobil, Walt Disney, Mattel, Textron and more. In her spare time Serena serves as chairman of the interim social media club (www.socialmediaclub.org ) board of directors as well as a senior advisor for the international YoungPrPros (www.youngprpros.com) and is a 8 year board member for NIRI – first in Dallas and later in Los Angeles.
"The webinar was great today … helpful and insightful."
"Both presenters gave real-world examples. Much better then other Webinars I've attended where it's just a vendor trying to sell you a product."