Description
If you think performance counts now, you ain't seen nothin' yet! Jim Shaffer, who pioneered the results-driven approach to managing communication, will explain what others have done to become indispensable to their leaders, because they are over and over again putting money in their leaders pockets. Literally! Jim's lively and provocative CD will reveal what companies are doing to surgically shift their priorities and focus on those parts of the organization that can drive performance results most. Using real case studies, Jim will show how companies can generate two- and three-thousand-percent returns on their internal communication investments. He'll explore the Three Stages of Organizational Communication Maturity and explain how a department can attain increasingly higher levels of operating and financial performance.  
Learn How: 
FedEx, Owens Corning and others have created significant performance improvements with returns on their investments exceeding 1,400 percent
Honeywell cut its billing cycle by 10 days and eliminated 1.4 million process steps while improving quality
Sara Lee reduced waste by 18 percent in five weeks at one its bakeries
 Learn Why:
Dave Brown's CEO said: "We are absolutely convinced that there's a competitive advantage to be gained by engaging our people through better managed communication. We've seen it pay off already in measurable improvements in costs and productivity."
Owens Corning's senior vice president of manufacturing said, "We'll take as many 700-percent returns as we can get."
Discussion Topics:
Why the communication function in every business must measurably increase the value it adds—or die
What other companies are doing about it and how they've moved from an output to an outcome-generating organization
What you can do next to take your department to the next level on the maturity curve
What questions to ask to identify what matters most to your business
How to set up an outcome-based project that generates huge financial returns
How to measure your impact and your return
How to shift your work from low value-adding to high value-adding
How to get junk off your plate, because it doesn't contribute to the bottom line
Who Should Purchase:
Corporate communications
Non-profit communications
Media relations
Public affairs
Public relations
Instructor: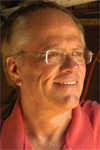 Jim Shaffer is one of the world's leading thought leaders, consultants and authors, helping businesses engage their people to achieve ultra-high levels of organizational performance. His book, The Leadership Solution (McGraw-Hill), has been hailed by leading CEOs as "invaluable for someone wanting to lead an organization into the future" and a "practical common-sense look at how leaders use communication to solve business problems." Jim's focus is on improving people performance: helping business leaders execute better by creating engaged people, who think and act like business owners. He blends his unique background in general management, product line management, organizational change and communication management and helps clients get at the root cause of people performance problems. His track record includes significant, quantifiable improvements in quality, service, costs, productivity and speed through a more engaged workforce. Jim leads the Jim Shaffer Group, a consultancy devoted to creating compelling places to work—where people are actively engaged in building and sustaining winning organizations. Previously, he was a principal, senior consultant and leader of a Towers Perrin center of excellence. He was one of the architects and leading practitioners of the firm's global change management consulting practice. Prior to that, he served as press secretary to Kansas Governor Robert B. Docking, headed public relations and advertising in two Chicago-based businesses, and served as a marketing product line manager. Jim is a recipient of the International Association of Business Communicators' prestigious Fellow award, and he was named "Communicator of the Year" by IABC's Washington, D.C. chapter. Jim is a regular contributor to many business publications and a frequent speaker at leadership groups and professional associations. He has taught in the graduate schools at George Washington University and The University of St. Thomas. His clients have included IBM, The Mayo Clinic, Verizon, Toyota, FedEx and many more.