Description
The problem is how to get your organization's top executives out in front of as many employees as possible and provide a genuine communication exchange. The solution, for the past 100 years or so, is what we now call the "town hall" meeting, even though companies are not towns, and hardly ever do they occur in halls.
For employees and top executives, town hall meetings can be the best of times, or the worst of times, depending on how they're handled. This webinar will surface some tried and true ways to create a mass employee meeting that allows a genuine exchange of ideas, issues, concerns and opportunities. You'll also get a good list of what you absolutely should not do when you plan and produce your next town hall meeting.
What You Will Learn:
Checklist on planning an effective series of town hall meetings
Best practices on prepping your executives
Techniques to break the ice and make the meetings fun and anything but boring
Planning for tough questions and awkward moments
Crucial tasks after the event
Tips and techniques on using the newest technology to simultaneous global town-hall meetings
Presented by:

Les Landes is President of Landes & Associates. His firm provides services in the areas of planning, marketing, public relations, organizational communications, team development, and quality improvement systems. Prior to starting his own firm, Les worked with Pet Incorporated where he served for 10 years as the company's Director of Communications with responsibilities for corporate advertising, employee communication, public and media relations, consumer affairs, and creative services. He also played a major role in developing and implementing Pet's quality management system.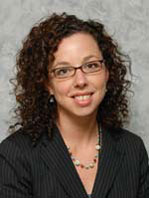 Veronica Apostolico is Director, Internal Communication, Global Operations, for Smith & Nephew. Veronica has 18-plus years in the communications field and has worked across all communications disciplines, internal and external, but has focused mainly on internal (change management, leadership coaching, crisis comms, employee comms). She has held communications positions with Warner-Lambert (now Pfizer), Ciba-Geigy (now Novartis – part of the team that led communications during the merger), Knoll Pharma (now Abbott) and RTI International. Veronica has also had her own communications consultancy for 5 years with clients including Aventis, Merck and J&J.