Description
Connection is the force that inspires employees to give their best efforts and align their behavior with organizational goals. In this webinar, Michael Lee Stallard and Jason Pankau describe how Steve Jobs of Apple, Ed Catmull of Pixar, A.G. Lafley of P&G, as well as other successful leaders, communicate to connect with employees. 
Learn how you can help leaders by:
Communicating an "Inspiring Identity" that makes employees feel proud of their organization,
Communicating with "Human Value" that makes employees feel valued as human beings and not just as human doings,
Communicating to increase "Knowledge Flow" that make employees feel informed and heard in ways that improve employee engagement, the quality of decisions made and stimulate innovation

Webinar excerpt: Dial up the human value. This 6-minute clip features Michael Lee Stallard and Jason Pankau talking about their research and recommendations on treating people in the workplace as human beings and not "human doers."
Presented by: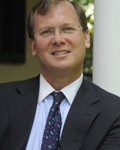 Michael Lee Stallard is the co-founder and president of E Pluribus Partners, a consulting firm based in Greenwich, Connecticut  Michael's work has also been featured in the media including The Wall Street Journal, The New York Times, Human Resource Executive, The Economic Times (India), Developing HR Strategy Journal (UK), Rotman (Canada) and Fox Business Now.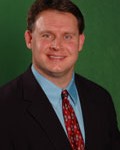 Jason Pankau is a leading authority on leadership and teams as they relate to employee and customer engagement. Jason's clients have included Johnson & Johnson, NorthwesternUniversity, UBS and several hedge funds.