Description
Practical techniques any manager can use to motivate new behaviors and deliver better business results Why are managers employees' preferred source of communication? Because employees crave information that affects their day-to-day lives – information that only their managers can provide. Andy Szpekman, president of AHS Communications, outlines what managers can do to meet employee expectations, become better communicators and be more successful managers. You'll learn the four competencies every manager needs, the type of communication employees demand, and proven ways to change people's attitudes and behaviors. You'll leave the session with a solid understanding of what separates outstanding managers from the rest, as well as useful tips and simple tools any manager can apply immediately on the job. Whether you manage others or advise those who do, this teleseminar will help you engage your organization's employees to deliver their best work. Learning Topics: 
Six things every manager needs to do well
What to look for when gathering employee feedback
How to deliver a tough message effectively
Stupid ideas about communication
How to convey information, field challenges and brainstorm solutions – in under 15 minutes
Andy answers real-world questions on:
Companies that are doing a good job at training their managers to be better communicators
How to effectively measure whether a manager is communicating well
advice and techniques to help managers be more open and forthright in their communications, even when they may fear repercussions from their management
Specific advice for how to handle situations in non-public organizations, where laws prevent communications to be less timely than we would like it to be
How to focus on listening rather than figuring out what you're going to say when the other person stops talking
the "huddle technique" to brainstorm solutions right after the change or problem has been communicated to employees
The 360-degree survey technique to assess the effectiveness of manager communications
The wisdom of setting up regular employee communication time
Who should purchase: 
Line managers

Functional managers

Internal communicators

Corporate communicators

HR managers

Change managers

Internal marketers

College/university libraries and bookstores
Instructor: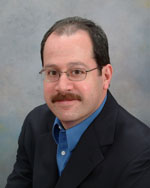 Andy Szpekman provides HR and communication research, strategies and tools to improve business performance. His clients include Bank of America, BC Hydro, Cardinal Health, McKinsey & Co., Microsoft, News Corporation, Scholastic and Wachovia. Earlier in his career, he led HR communication at Bank of America, served as communications manager for a global division of Warner-Lambert, and was a senior HR and communication consultant with Brecker & Merryman, Inc. Andy is active in the Council of Communication Management and a former officer of the Metropolitan New York Association of Applied Psychology. His work has been featured in national news and business publications and leading trade journals. He holds a B.A. in psychology from William Paterson University and an M.A. in organizational psychology from Columbia University.