Description
Top down, bottom up, lateral and inside-out communication have all been around forever.  But the arrival of social technologies is dramatically changing the way people communicate with each other, their friends and their colleagues both inside and outside the corporate walls. Is it already out-of-control?  Or are their powerful ways to support and channel this "social communication" so that it builds positive synergy around your brand, focuses organizational activity, and reduces friction in the path of change and performance. This webinar explores this brave new world of social communication and takes a hard look not only at the tools–but at strategies and stories of how this works in reality.
Our three experts will address the topic from the vantage point of:
"stakeholder re-engagement" (mutual recognition of changed business climate and required new ways of working)
"brand advocacy" (the essential steps to identifying internal advocates, develop guidelines and training, and how to create an integrated communications strategy that gives your employees a reason to live and socialize your brand)
Technology (moving from facilitating and growing relationships likeTwitter to fundamentally changing tone and content of internal dialogue)
What You Will Learn:
How to identify your organization's key social communicators and how to best engage them
Starting a pilot, nurturing it, and making the case for broader implementation
Encouraging and managing participation
Identifying what if any extra technologies to use
Processes for keeping your organization's values and messages present
Figuring out the metrics
Who Should Attend 
This webinar is primarily aimed at those in the early stages of implementing or learning about social media, although it will also help more advanced practioners to focus their efforts. It is especially suitable for:
Small and mid-sized business leaders
Corporate executives who are new to social media
Presented by:

Mike Klein
–The Intersection/CommScrum is a Brussels-based strategic communications pro specializing in social, network and tribal communication in organizations and in the public sphere.  An MBA graduate of London Business School,  Mike is a partner in 
Commscrum
, a blog for alternative voices in the internal and business communications world.  Mike was a political campaign manager for state and local candidates and initiatives in the United States from 1987-1996, and has worked for Shell, Cargill, easyJet Airlines, the US Department of Transportation and Smythe Dorward Lambert in ten years as an internal communicator.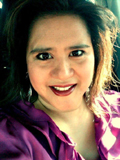 Elizabeth Lupfer
 is Senior Manager, Web Technologies and Interactive Media, at Verizon, where she drives the employee experience of the corporate intranet. Elizabeth is a member of Verizon's Social Media Council, and advocates the use of social media within internal and external communication channels to drive employee engagement — recently working with colleagues to launch the pilot of Verizon's Social Media Ambassador program. Prior to Verizon, Elizabeth worked in Corporate Employee Communications for AOL, where she honed her passion for leveraging web technologies to support integrated communications efforts. Elizabeth also authors strategies to drive engagement, collaboration and productivity through the judicious use of social media tools through her blog,
The Social Workplace
.

Georg Kolb
 is Business Director at communication software firm 
straightto
. Prior to straightto, his roles included social media director and key accounter at Ketchum Pleon Germany, chief of innovation at Text 100 Global PR in New York, and Managing Consultant for the same firm's German business. Georg was a lecturer for international PR at the Munich University and for PR on the Internet at the Bavarian Academy for Advertising and Marketing. He is also a regular speaker on the future of communications and blogs on his 
Corporate Communications Compass
.