Description
All you have to do is look at the morning headlines to know that it's not a matter of if, but when a crisis will strike your organization.
Whether it's a data breach, a personal scandal, a natural disaster or a human caused catastrophe, you need to be ready and you need to have a plan. This 90-minute webinar will help you to create a comprehensive crisis communication plan so you can be prepared when your organization needs you the most.
Learning Topics
Build the Ark Before the Flood: Materials and information to pre-gather before a crisis.
Message Mapping: A proven formula to develop key messages on the fly allowing you to get out in front of any crisis situation.
Mastering the Sound Bite: How to tell your story in 20 seconds or less.
The Forgotten Audience: The role of employee communication in a crisis.
Friend or Foe? The role of social media in a crisis.
Who this Course is Designed For
Mid-level and advanced public relations, corporate communications and other communication professionals.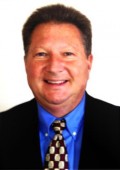 Paul Barton, ABC, is passionate about helping organizations communicate more effectively. After a successful 20-year career at six large corporations, he launched his own consulting firm and authored a book entitled "Maximizing Internal Communication: Strategies to Turn Heads, Win Hearts, Engage Employees and Get Results." Paul honed his craft working at PetSmart, Arizona Public Service, Phelps Dodge Corp., Avnet Inc., America West Airlines and Hawaiian Airlines. He has helped develop crisis communication plans, crisis websites and crisis social media strategies. Paul has completed graduate level studies in crisis communications and undergone training on how to use social media in a crisis from FEMA. Paul is a long-time member of the International Association of Business Communicators (IABC) and he has earned the association's Accredited Business Communicator (ABC) designation. He received a BS in Journalism from Iowa State University and an MA in Communication from Hawaii Pacific University. He currently is an adjunct faculty member at Brown Mackie College in Phoenix.
Find out more about Paul:
Twitter: @PaulBartonABC