Description
Communicators have been using PR to deliver value for decades. What's new is that a handful of leading professionals are now scientifically proving how they are generating measurable benefits from the public relations activities. The progress that this change represents is significant: rather than relying on subjective perceptions of what represents value, they are applying the concept of "return on investment" (ROI) and objectively measuring the economic benefits of public relations activity against its associated costs. In this perspective-packed web conference, Mark Weiner offers a research-based model for creating and implementing public relations programs that will generate meaningful results and improve an organization's ROI. You will also learn how to speak to senior executives in a way that will improve communications and ultimately help strengthen PR performance and results.
What You Will Learn:
The Difference between "proving value" and "delivering a return-on-investment."
The three elements of PR-ROI
What some of the world's greatest organizations are doing to prove and improve their PR-ROI (and how they do it)…including branded case studies
How you can take your PR programs to the next level in clearly demonstrating ROI
What's required to go beyond "ROI
Real-world questions that will be answered:
How do I prove the value of my PR?
What is the difference between "proving value" and "delivering ROI?"
How do I connect our PR to meaningful business outcomes and Return-on-Investment?
What are the three forms of PR-ROI?
What are companies doing now to deliver and improve their ROI?
How do I get started?
Presented by: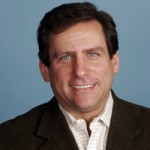 Mark Weiner is the author of "Unleashing the Power of PR: A Contrarian's Guide to Marketing and Communication," published by John Wiley & Sons. Throughout his career, Mark has focused on providing research-based consulting to help clients improve their PR-ROI. Most recently, Mark was the SVP/Global Director of Research at Ketchum after having been president and CEO of Delahaye, the preeminent provider of research solutions for public relations and corporate communications professionals. Mark is a frequent speaker at conferences including those produced by The Conference Board, The American Marketing Association, The PRSA, The IABC and Bulldog Reporter, and he frequently contributes to publications such as Communication World, PR Week and The Daily 'Dog and has appeared on PBS and CNBC. He is on the editorial advisory boards of PR News and PRSA's The Strategist, and is an active member of the Institute for Public Relations, for whom he chaired the Measurement Commission in 2004.