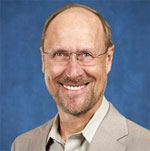 John Gerstner. ABC and IABC Fellow, is founder and CEO of Communitelligence. He has career experience as an internal communications and intranet manager (at John Deere and Florida Blue) web developer, video producer, book author, magazine editor, photo-journalist, conference producer, marketer, consultant and public speaker.
From the minute I first saw a Netscape web browser in a John Deere IT meeting in the mid-1990s, I have been a huge advocate of using technology for organizational communications.
I started Communitelligence in 2000 as a web portal that brought together corporate communication, marketing, PR and HR professionals to learn and share best practices. Our slogan then and now is: "All of us are smarter than one of us."
I still evangelize technology, but experience has taught me that when it comes to knowledge sharing, organizational communication and change, there is great value in simply connecting people to talk with one another. Nothing beats a good conversation.
The Workshop Circle plays on this idea directly by helping business professionals connect to sharpen their thinking and leadership skills with minimal cost and time commitment.
Each Workshop Circle includes four weekly one-hour web meetings. Our expert instructors teach as well as facilitate brainstorming discussions about real-world work issues among attendees. Each participant has an opportunity to present an issue, problem or challenge that they're facing for group input.
We listen, ask questions and then go through a rapid solution building process that surfaces the essence of the challenge and possible innovations and next steps to achieve success.
We also discuss big-picture topics suggested by the group such as leading change, communicating to the new workforce and being a trusted adviser. Again, this is a facilitated discussion guided by "thinking questions."
Our meetings are instructive, intense and very engaging. You lean in instead of back. You feel you have your finger on the pulse of what's really happening in other organizations, in different industries and locations.
Each Workshop Circle also has a private meeting place on Communitelligence where meeting recordings, free webinars and resources are archived. There is a discussion forum to continue conversations. All combined, members get to know on a deeper level some of the leaders in the profession, so the Circle continues.
Call it immersive training, the flipped classroom or peer-to-peer learning, there's a strong feeling that this is where professional knowledge sharing and development is headed.
Yes, all of us are smarter than one of us.
If you would like to sharpen your thinking and leadership skills to help you become a better strategist and trusted adviser, please register for the next Communitelligence Workshop Circle that matches your interest and schedule.