Product Description
However you refer to your digital work environment – intranet, digital workplace, etc. – it is a differentiator for you. It can make the difference in attraction, retention and business success. To help you take your digital work environment to the next level, we've picked out four of Eloquor's top-rated topics for this series of four webinars. Each addresses a crucial element that alone can be a game changer:
– Digital Work Strategy
– User Voice Research
– Governance
– Content Strategy
Join Stacy Wilson, ABC, as you explore the method and tools to start taking your own intranet to the great beyond. Register to attend the entire course or individual sessions.
1. A New Strategy for Your Intranet: Remapping your organization's mindset and dialogue about your intranet and its related tools
1-hour online webinar
Has your intranet stalled? Could it be more valuable to the business? Find out how to rethink your intranet strategy to make it more valuable as THE virtual employee experience. This session will help you:
Understand the role of an integrated digital workplace in collaboration, communication and solving business problems
Recognize what you already have
Discover who should be involved and how
Use the right words to get the support you need
Identify your unique strategy using one of Eloquor's tools
2. Uncovering the Intranet User's Voice: Using research and collaboration to create a better user experience
1-hour online webinar
Intranets can be political hot potatoes. Don't let politics and executive whims drive your strategy. Use sound user research and a strong collaboration process to ensure a great virtual employee experience. This session will help you:
Gather and discover real needs and requirements connected to business goals
Know which research method to use when; prepare for your research using some of Eloquor's tools
Evaluate results effectively and connect these to business goals
Use a strong collaboration process to get the right people engaged
3. Use Governance to Take the Intranet Beyond OK: Great governance techniques to ensure user experience, funding and value
1-hour online webinar
Is your intranet the wild west? Is old content proliferating too quickly? Don't have the funding or metrics to evolve and prove value? If you answered "yes" to any of these, governance is probably a problem. A lack of clear governance leads to wasted resources, bad decisions, frustrated users… even scary legal situations. Get it right and generate more value in the process. This session will help you:
Incorporate the right elements into your governance program; elements such as policy and guidelines help create guardrails for those in charge
Design a funding model that fits your organization
Develop a measurement plan using an Eloquor tool that ties to organizational goals and proves real value
4. Making Intranet Content Awesome: Take your content to the next level in a migration or improvement effort
1-hour online webinar
Need to move a bunch of old content? Content not meeting user needs? Have a lot of outdated or poorly written content? Effective content is a crucial part of the employee's virtual work experience. If it's not right it can damage productivity, collaboration and ultimately satisfaction. That can translate to poor customer service and all that follows. Get content right, whether you are migrating, or just making improvements. This session will help you:
Make great decisions in preparation for a large migration or improvement effort, using one of Eloquor's tools
Enable content owner decisions about content relevancy using one of Eloquor's tools
Use taxonomy and content typing strategically
Support content owners in making content more readable
Govern content effectively
Led by Stacy Wilson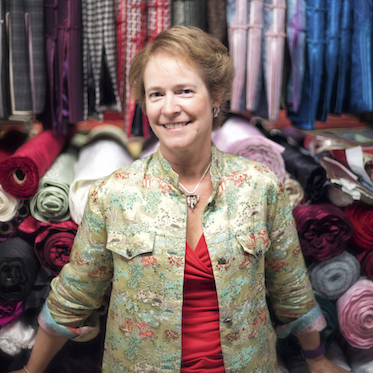 Client whisperer, teacher, author, Stacy Wilson, ABC, is a veteran of three decades of leadership at the crossroads of communication and technology. As president of Eloquor Consulting, she helps employees of organizations communication and collaborate effectively using technology. She has led communication teams in healthcare and telecommunications, and consulted for global organizations in mining, oil and gas, logistics, consumer products and more. She has served as a trainer for IABC, Communitelligence, Advanced Learning Institute, Melcrum Communications, Ragan Communications and Marcus Evans. Wilson is a regular blogger on her own blog and for other organizations.
Stacy believes that:
Every corporate employee deserves the right tools and processes to enable effective work
Communicators must courageously lead the integration of communication and technology to support collaboration
As a consultant, she must serve clients as guide, teacher and collaborator to enable their present and future success
Stacy's Assumptions About the Future of the Intranet & Digital Workplace
The intranet is the core of a larger digital experience for employees.
Employees don't care what technology you use, or how you refer to it. They just want it to help them be effective.
The ability to fully leverage technology for effective collaboration is a differentiator for attraction, retention and success.
The digital workplace is evolution; however you refer to it, it's never done.
Stacy's Passions: Technology, strategy, music, sewing and travel (often in combination). My professional cause is to ensure a better experience for employees by helping organizations realize effective collaboration through technology.
Moderated by John Gerstner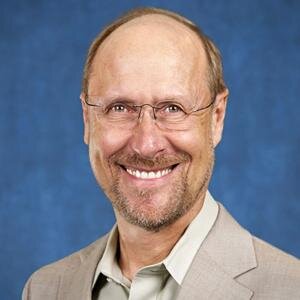 John Gerstner, CEO and founder of Communitelligence, is a strategic communications leader whose work has spanned 30 years and 30 countries on five continents. He has career experience as an internal communications and intranet manager, consultant, marketer, website developer, video producer, book author, magazine editor, photo-journalist, conference producer, radio announcer and public speaker. Previously he managed diverse communication assignments at John Deere. These included launching John Deere's internal communication program and intranet, serving as the company's first manager of environmental and safety communications and authoring an award-winning coffee-table history book, Genuine Value: The John Deere Journey. John was named an IABC Fellow in 2015, the highest honor the association confers to communicators who have significantly impacted their organizations, IABC and the communication profession.
John's Passions: All things web, intranet, corporate communications, family, church, travel, photography, art, music and … tennis anyone? "I've learned from many smart and talented corporate communicators throughout my career. I'm excited about creating this circle where critical conversations can happen that will advance organizations, careers and the profession."