Description
On the surface, it would seem social media is at odds with investor relations.
The new media channels — Twitter, blogs, podcasts, social networks, company websites etc. — are all about conversation, informality and transparency.  Investor Relations has by necessity always been necessarily buttoned down.  After all, employees can go to jail for violating SEC fair disclosure rules. Still, if investor relations is charged with enabling the most effective two-way communication between a company, the financial community, and other constituencies, which ultimately contributes to a company's securities achieving fair valuation, why should social media tools not be used?
In this webinar, our experts will give an overview of the new financial communication landscape and offer practical advise on deploying all the newest tools including shareholder forums, Twitter, Facebook, Slideshare, docstock and YouTube to supplement traditional channels to achieve broad, simultaneous and fair disclosure. They will also talk about the risks of using social media channels for communicate financial performance and avoiding disclosure hot water.
Real world questions addressed:
What are the respective roles of the key IR players in your company, i.e. CEO, CFO, Legal, IRO with respect to participation, review, approvals?
How difficult was it to sell the idea internally to start using social media for IR?
How effective has your use of social media been in engaging investors and building/improving relationships?
How do you measure the effectiveness?
For IROs who aren't doing these yet but are thinking about it, what issues should they keep in mind, what possible obstacles/roadblocks should they be aware of and plan for?
Where do you see your company going/growing next in use of social media for IR?
How is the overall financial communication paradigm is shifting and why is that important to your company?
What are the pros and cons of setting up a shareholder forum, and what is involved?
What are the risks of using social media for investor relations, and how do you manage them?
Presented by: 

Ruth Cotter is the director of investor relations at Advanced Micro Devices (NYSE: AMD). Her responsibilities include leading AMD's global relationships with shareholders and analysts. AMD is a leading global provider of innovative processing solutions in the computing, graphics and consumer electronics markets. Ruth has 12 years of IR experience. Prior to joining AMD, Ruth's expertise spanned several years at CRH plc, one of the worlds largest building materials groups listed on the Irish, London and New York stock exchanges. Following that, she spent a number of years at Trintech Group plc, co-headquartered in Ireland and the USA. A leading provider of transaction risk management solutions listed on Nasdaq. In addition, Ruth has public relations experience within the public, banking and consumer industries. Ruth holds a bachelor's degree in Economics and History from University College, Cork, Ireland.
Laura Graves is Director of Global Investor Relations at Cisco, a Fortune 50 company with sales approaching $40 billion annually.  Ms. Graves joined Cisco in late 2004 and assumed leadership of the Company's award winning IR practice in 2006.  Since that time, she has expanded Cisco's IR activities on a global basis and is recognized by Wall Street for having developed thought leading processes for IR engagement and outreach.   At Cisco, Ms. Graves manages a diverse team responsible for strategic corporate and financial communications, including M&A and Treasury communications.  She is a senior executive on Cisco's Corporate Communications team, and regularly collaborates on strategic public relations, executive & employee communications, social media planning and corporate social responsibility.  Previously, Ms. Graves was Director of Investor Relations at InVision Technologies, a homeland security explosive detection company.  Graves was responsible for increasing corporate visibility, analyst coverage and institutional holdings for InVision, and was instrumental in positioning the sale of InVision to General Electric Company in 2004.  InVision products continue to protect air travel under the GE umbrella today.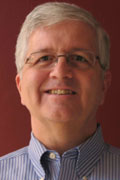 Abe Wischnia is Principle and CEO of Abe Wischnia and Associates. A respected investor relations and public relations professional with more than 20 years of experience, Wischnia, APR, has created successful investor relations, public affairs and corporate communications programs for clients in a broad range of industries including biotech, high tech, defense, financial services, chemicals and energy as well as government agencies. He is a published writer with articles on investor relations, public relations, and other subjects, not to mention articles he has written for corporate publications. He has also taught writing at the university level. He has been a television news anchor, radio talk show host and a paid public speaker at conferences. As a journalist, he won awards for television news reporting on public issues. Prior to forming Abe Wischnia & Associates to specialize in investor relations and shareholder communications, he was senior director of IR and corporate communications at Advanced Tissue Sciences, Inc., a biotech company headquartered in San Diego. Before that, he headed IR and PR for San Diego-based Cubic Corporation. He also spent ten years as a public affairs executive at Chevron Corporation.
"It gave insight into areas we have yet to consider in our IR mix."

"It's a relevant issue in my industry."

"I learned a lot on Social Media in a short time frame."

"Gave me enough background to start seriously planning for introduction of social media in my IR Program."

"Learned how other companies view the IR and social media dynamics."