Description
Mobile is changing everything, including what employees expect from your intranet and internal communications. As employees increasingly see rapid improvements in their mobile user experiences on the open Internet, they'll demand it from their organizations as well. Now Google has further emphasized its commitment to 'Mobile First' with the acquisition of Motorola Mobility. This could be a major game changer as other companies react to this challenge.Now is the time to position your organization to take advantage of mobile technologies in 2012 to make better connections with employees working away from their desks for extended periods. Join Martin White, noted intranet and mobile expert, and Terry Pulliam, Director of Communications at Sprint, in this webinar to help communicators, HR and IT professionals start mapping out a sensible mobile strategy. Hear what's working, how one leading intranet is tackling the challenges of mobile, and what you should be thinking about right now. 
What You Will Learn:
What mobile isn't (the desktop only smaller)
Where to start – what do employees really want?
Making a business case for investing in mobile
Who should own mobile service development inside the enterprise
The technology and governance of mobile collaboration
Why mobile intranet design is only the tip of the iceberg
The trade-offs between web apps and native apps
Key considerations when choosing your mobile strategy
Lessons to be learned from best-practice mobile intranets
Presented by: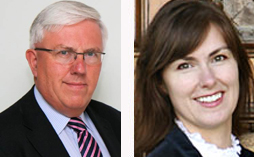 Martin White is a leading European authority on intranets, workshop leader, columnist, book author, professor andManaging Director of Intranet Focus Ltd. Over the ten years has undertaken assignments in North America, Europe and the Middle East as well as in the UK. He has extensive business experience in the USA, having first visited in 1975. In the early 1980s he worked for Creative Strategies International, Cupertino, and from 1984 to 1989 he was a senior manager at International Data Corporation, Boston. He has keynoted a number of US conferences, including the Enterprise Search Summit in 2004 and in 2008. He is the author of The Content Management Handbook, Making Search Work, andSuccessful Enterprise Search Management (with Stephen Arnold). 
Terry Pulliam is communications director at Sprint, where she guides the strategic direction of the company intranet and social media sites, employee communications editorial strategy and creative media services. Terry and her team have received numerous IABC Gold, Silver and Bronze Quill awards, and her work has been recognized in industry forums including "Intranet of the Year" from the International Quality and Productivity Center, and CIO "50/50 Award" for top 50 intranets. She is a past president of the Kansas City chapter of the International Association of Business Communicators. Previously, Terry was director of internal communications for Sprint's wireless division. She has also worked for a national association and advertising agency J. Walter Thompson. She holds a journalism degree from the University of Missouri – Columbia. 
Who Should Attend
Intranet managers, internal communications, IT, human resources, public relations, corporate affairs, media relations, and issues management.
"Great overview." "Provoked thought on avenues and alternatives I hadn't considered for addressing security concerns."