Description
Whether explicit or not, all corporate communication has an underlying goal of persuading an audience to do something, i.e., like you, trust you, embrace a scary change, buy your product or service, etc.Even if you buy this logic, you probably aren't yet persuaded that you need to purchase this webinar on moving an audience to action. Why? Because facts and data alone do not convince audiences; they have to desire to act. That's where rhetoric, the study of understanding, discovering and developing arguments for particular situations, comes in. It behooves all of us in business, especially those in corporate communications, to know and use the essential time-tested secrets for changing an audience's mood, mind and willingness to act. 
Don't miss this chance to learn from rhetoric expert and author of Thank You For Arguing, Jay Heinrichs, who has been described as a cross between Cicero and David Letterman. During this pithy and entertaining webinar, Jay will teach us the most practical tips and tools to master the art of persuasion, whether when speaking or writing, using sources as diverse as Aristotle, Lincoln and Homer Simpson. Whether you work in marketing, sales, public relations, internal communications or executive leadership, this webinar is for you. Are you persuaded yet?
"The Pivot concept was the best idea. Thanks for putting these together – you offer a valuable product at affordable prices."
What You Will Learn:
First, the 3-step strategy for getting the audience the mood and moving it toward action
Ethos, pathos or logos … which persuades best, when?
What's the best medium for your message?
A simple strategy to get an argument unstuck
Aristotle's three traits of credible leadership
A "tool kit" of rhetorical tactics, from the Pivot to the Reluctant Conclusion
Who Should Attend This webinar is designed for everyone who would like to win  audiences and move them to action by understanding the power of rhetoric. It is especially suitable for:
Corporate communicators, marketers, adverting execs, HR, sales, writers and editors, teachers, students and politicians.
Presented by: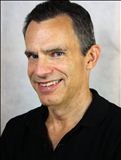 Jay Heinrichs "brings the art of persuasion to the masters of manipulation," according to Bloomberg Businessweek. After 25 years as a journalist and publishing executive, Jay dedicated himself to studying persuasion full-time, researching ancient and modern rhetoric and linguistics, interviewing rhetoricians around the country, and studying modern neuroscience. Combining rhetoric with marketing techniques, he teaches some of the most powerful tools of persuasion, ranging from "Ethos C4" to the "Eddie Haskell Ploy." Jay's book, Thank You for Arguing, is published in six languages and bought in bulk by corporations, high school AP English programs, and college rhetoric departments. Jay is also the author of Word Hero, a fun guide to becoming a better writer and speaker. You can learn more atjayheinrichs.com.