Description
Because they have access to the tools that personally connect them to their friends, family and peers, employees are jeopardizing their organization's brand stature, reputation and competitive edge, often without realizing it. Without thinking, employees are sharing candid and damaging thoughts and updates — intentionally and unintentionally – that possess an uncanny ability to surface when least expected and be discovered by people who were never supposed to see them in the first place. And, perhaps accidentally, employees are sharing company secrets and information that should never see the light of day, and are doing so simply because they aren't aware of the reach and power they have on the social web. This CD is aimed at helping corporate communication, marketing and PR professionals understand and lead their organization's into the new world of online engagement, where the most operative rule may be simply: Don't be stupid.
"I have attended a few "freebie" classes from other services, but found yours to be much more informative on the action side.  Giving real life, no kidding ideas on how to do things." "Very informative and worthwhile. The speaker was articulate and knowledgeable and made me think."
What You Will Learn:
What are the absolute rules of engagement that all your employees should know
Social media horror stories and some policies to avoid them
Building marketing and service teams around social media programs
Top 10 guidelines for social media participation
Teaching employees to talk: it's not only what you say, it's how you say it
Who answers what … the best processes to manage brand conversations
New roles and responsibilities in the era of emerging media
How to guide the rise and evolution of social media in your organization
Presented by: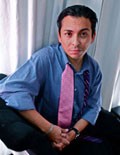 Brian Solis is a principal analyst at Altimeter Group. He is also an award-winning author, prominent blogger, and keynote speaker. Contact him via email.
A digital analyst, anthropologist, and futurist, Solis has studied and influenced the effects of emerging technology on business, marketing, and culture. His research and his books help executives, and also everyday people, better understand the relationship between the evolution of technology and its impact on business and society and also the role we each play in it. As a result of his work, Solis also helps leading brands, celebrities, and startups  develop new digital transformation and new media strategies and that enable businesses to adapt to new connected markets from the inside out.
His new book, What's the Future of Business (WTF), explores the landscape of connected consumerism and how business and customer relationships unfold and flourish in four distinct moments of truth. His previous book, The End of Business as Usual, named as a Top 10 Business Book by Publisher's Weekly, explores the emergence of Generation-C, a new generation of customers and employees and how businesses must adapt to reach them. Prior to End of Business, Solis released Engage, which is regarded as the industry reference guide for businesses to market, sell and service in the social web.
Brian's blog is ranked in the top 10 marketing blogs in the AdAge Power 150 and is also a Top 100 business blog as ranked by Technorati. In addition to his writing and research, Brian is the host of the annual Pivot Conference where brands, agencies, and experts come together to address challenges and opportunities in new media.