Description
Communicating with employees is challenging when many of them are located at customer sites, work on different networks and in some cases are prevented from using customer computers for non-customer business. But spending some time figuring out the best strategies for reaching remote and mobile employees is critical. This presentation will cover strategies and tactics to better reach and connect with them.
This session will cover:
How to gain support when there are multiple stakeholders.
How to manage expectations of leaders and employees.
How to build relationships that lead to partnerships.
How to connect with remote global employees.
How to harness employee influencers
How top companies are reaching their remote workforces
How and what research you should conduct before you start
What are the biggest challenges with remote employee communications and how to overcome them
New communication technology – and where it falls short
What about reaching manufacturing and retail employees who don't have computer access?
Presented by: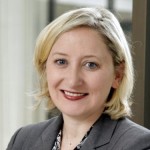 Jessica Nielsen is a communications professional with extensive senior leadership experience in strategic communications and project management.She is currently an adjunct professor of public relations and corporate communications at Georgetown University. In her career she has held leadership roles in the fields of communications and public relations at Lockheed Martin, Dell, BAE Systems and General Dynamics. She was included in PR Week's 40 Under 40 list in 2013 and PR News' Top Women in PR in 2014. Nielsen is a member of the Public Relations Society of America, International Association of Business Communicators and American Marketing Association. She holds a bachelor of science in human and organizational development from Vanderbilt University, and a master of science in integrated marketing communications from Northwestern University. Her specialties are public relations, public affairs, strategic communications, crisis communications, media relations, social and new media, employee engagement, internal information, community relations, project management, defense and aerospace industry, retail industry, IT industry, government services and support, communications consulting, executive training, protocol and events management.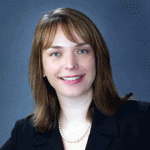 Christine M. Courard has worked for more than 15 years with stakeholders and executive teams to turn complex, highly technical solutions into compelling stories that engage, inform and persuade audiences around the world. Most recently, she served as the Director of Communications for Lockheed Martin's Defense & Intelligence Solutions business. She led the branding, messaging and stakeholder engagement for a business that employs 14,000 personnel across the United States and more than 20 countries. Prior to this, Courard served as Director of Communications at ASRC Federal, where she led all aspects of communications initiatives to maintain effective two-way communications with geographically dispersed audiences. She has served in various public relations, project management, technical writing, editing and customer development roles for CSC, iGetSmart.com, Computer Consulting Group and Consulting Partners, Inc. Courard received her bachelor's degree in English from Santa Clara University (Santa Clara, CA) in 1997, and is a member of the Public Relations Society of America, the International Association of Business Communicators and the Society for Technical Communication (STC).