Product Description
The principal function of trusted strategic advisors (TSAs) is to have great influence on decision makers, leaders and influential people. The TSA generally has little external visibility, on purpose. In many ways, the job is to be the boss' first call when trusted advice is needed and the last person consulted before major actions are undertaken.
Learning Outcomes

How to better approach your boss and be heard
A clearer focus on what bosses really want from their advisors
A personal trust building strategy
What it takes to truly become a TSA
Led by Jim Lukaszewski:
Author, speaker, counselor, James E. Lukaszewski, ABC, Fellow IABC; APR, Fellow PRSA, is among America's most well-known, quoted, prolific and important crisis and leadership recovery experts. Lukaszewski is a motivator and coach, a truth-teller and realist, pragmatic and inspiring. He is president of The Lukaszewski Group Division of Risdall and America's Crisis Guru ®.
The author of 13 books on Crisis Management and Leadership recovery, for more than 40 years Lukaszewski has been a confidential consultant to many CEO's, their legal counsel (during litigation) and staff advisors. Lukaszewski has also published hundreds of articles and monographs. He lectures (corporate, college and university), teaches, counsels, and is a sought after public speaker. Corporate Legal Times listed him as "One of 28 counselors to call when all-hell breaks loose." Google James E. Lukaszewski and you'll see more than 70,000 entries. Visit his www.e911.com web site. Complete bio.
Passions: Help all staff functions (PR, HR, law, security, strategic planning, etc.) be more important, have more access and influence, be sought after earlier and to have happier, more productive, successful careers. To find and do for others the most important thing I will ever do in my career and life.
Jim Lukaszewski's Philosophy
All problems are management problems before they are any other kind of problem.
All management problems are actually leadership challenges.
Leadership resides with those who can maintain more supporters than detractors.
Staff functions exist and are funded by leadership to help leaders do their jobs better.
Managers and leaders want to make the decisions… often based on the advice they receive from trusted strategic thinkers and advisors.
Jim Lukaszewski's Assumptions About Your Wanting to Become More Strategic
You really are "the table."
You recognize what you need to do to be trusted.
You are willing to change yourself to get there.
You are on your own – YOYO.
Moderated by: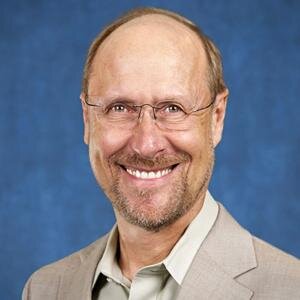 John Gerstner, CEO and founder of Communitelligence, is a strategic communications leader whose work has spanned 30 years and 30 countries on five continents. He has career experience as an internal communications and intranet manager, consultant, marketer, website developer, video producer, book author, magazine editor, photo-journalist, conference producer, radio announcer and public speaker. Previously he managed diverse communication assignments at John Deere. These included launching John Deere's internal communication program and intranet, serving as the company's first manager of environmental and safety communications and authoring an award-winning coffee-table history book, Genuine Value: The John Deere Journey. John was named an IABC Fellow in 2015, the highest honor the association confers to communicators who have significantly impacted their organizations, IABC and the communication profession.
Passions: All things web, intranet, corporate communications, family, church, travel, photography, art, music and … tennis anyone? "I've learned from many smart and talented corporate communicators throughout my career. I'm excited about creating this circle where critical conversations can happen that will advance organizations, careers and the profession.
Collaborative, real-world training and peer sharing to sharpen thinking, focus actions and improve skills