Product Description
Senior managers look for expertise, insight, wisdom, loyalty, commitment and specialized knowledge as preliminary credentials for the position of trusted advisor. This online workshop, led by crisis and management leadership expert, James Lukaszewski, shares the essential disciplines required to gain influence and become a key trusted advisor.
Whether you are an internal expert or an outside consultant, the concepts discussed here will make your professional life richer, more rewarding and influential. Once you undertake to achieve the disciplines of the trusted strategic advisor – a permanent personal commitment – you will experience significant individual rewards, including access, influence and impact.
This course is for everyone who advises leaders and senior managers (corporate communication, accounting, finance, human resources, IT, law, marketing, public relations, security, and strategic planning) and for outside consultants in these functional staff areas. It's also for operations people and new managers yearning to finally be heard and heeded by their boss.
Working at the top is exciting, intense and often fraught with confrontation and the clash of big egos and ideas. Some days it is like being in intellectual combat. Winston Churchill once remarked that there is absolutely nothing more invigorating that being shot at, and missed. Welcome to the line of fire.
Target Audiences
Are you in: finance, accounting, human resources, law, public relations, marketing, security, IT, compliance, or strategic planning, and are not being heard? You deserve to be heard much earlier, more often, at higher levels.
Session 1: The Mindset of a Strategic Advisor – April 6

The principal function of trusted strategic advisors (TSAs) is to have great influence on decision makers, leaders and influential people. The TSA generally has little external visibility, on purpose. In many ways, the job is to be the boss' first call when trusted advice is needed and the last person consulted before major actions are undertaken.
Learning Outcomes

How to better approach your boss and be heard
A clearer focus on what bosses really want from their advisors
A personal trust building strategy
What it takes to truly become a TSA
Session 2: Thinking as a Strategic Advisor – April 13
All organizations today run at a verbal velocity. Your ability to explain yourself, debate, discuss, analyze and decide – on the spot – will determine your success as a trusted strategic adviser.
Learning Outcomes
Finally learn what it means to have a truly strategic mindset
Move toward management and away from your staff function
Recognize and eradicate the whining issues and annoying behaviors staff people tend to exhibit
All management questions and problems are literally management questions and problems before they are any other kind of problem (including your staff expertise)
Truly understand how to have the impact, influence and access that you believe you deserve
Session 3: Giving Advice Successfully – April 20
Developing a strategic mind-set is crucial to having the relationship, influence and access that most staff people crave or feel entitled to. Strategists relentlessly question all assumptions. The goal, always, is to identify a different approach to discover new options, to try new and unconventional combinations of ideas and concepts.
Learning Outcomes
How to become a forecaster
How to work around the excuses leaders often use to avoid taking action
Understand the different thinking patterns and strategies that go into successfully influencing leaders
Learn to ask management related questions rather than staff function related questions
Always have three useful options available for every decision you are asked to advice on
Session 4: Supporting as a Strategic Advisor – April 27
Giving advice is an art that starts where the boss is and where he or she has to go. This segment will teach you how to structure your advice to ensure that you are clearly understood and that the boss can act on what you are advising. It also offers pitfalls to giving advice, some strategies and techniques to help you structure advice, and three strategic tools to use.
Learning Outcomes
How to really gain access
How to be truly influential
Achieve the six indicators of a trusted strategic advisor

You are quoted when you're not in the room
You are quoted when you are in the room
Others tell your stories and attribute them to you
Others tell your stories as their own
The boss asks others to run their thinking by you before being presented to leadership
Meetings are held up until you arrive

Ingredients of a happier, more influential, successful career
Led by Jim Lukaszewski:
Author, speaker, counselor, James E. Lukaszewski, ABC, Fellow IABC; APR, Fellow PRSA, is among America's most well-known, quoted, prolific and important crisis and leadership recovery experts. Lukaszewski is a motivator and coach, a truth-teller and realist, pragmatic and inspiring. He is president of The Lukaszewski Group Division of Risdall and America's Crisis Guru ®.
The author of 13 books on Crisis Management and Leadership recovery, for more than 40 years Lukaszewski has been a confidential consultant to many CEO's, their legal counsel (during litigation) and staff advisors. Lukaszewski has also published hundreds of articles and monographs. He lectures (corporate, college and university), teaches, counsels, and is a sought after public speaker. Corporate Legal Times listed him as "One of 28 counselors to call when all-hell breaks loose." Google James E. Lukaszewski and you'll see more than 70,000 entries. Visit his www.e911.com web site. Complete bio.
Passions: Help all staff functions (PR, HR, law, security, strategic planning, etc.) be more important, have more access and influence, be sought after earlier and to have happier, more productive, successful careers. To find and do for others the most important thing I will ever do in my career and life.
Jim Lukaszewski's Philosophy
All problems are management problems before they are any other kind of problem.
All management problems are actually leadership challenges.
Leadership resides with those who can maintain more supporters than detractors.
Staff functions exist and are funded by leadership to help leaders do their jobs better.
Managers and leaders want to make the decisions… often based on the advice they receive from trusted strategic thinkers and advisors.
Jim Lukaszewski's Assumptions About Your Wanting to Become More Strategic
You really are "the table."
You recognize what you need to do to be trusted.
You are willing to change yourself to get there.
You are on your own – YOYO.
Moderated by: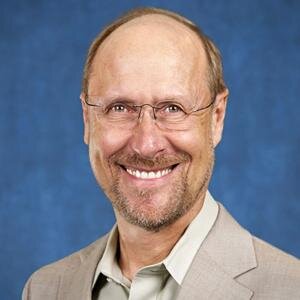 John Gerstner, CEO and founder of Communitelligence, is a strategic communications leader whose work has spanned 30 years and 30 countries on five continents. He has career experience as an internal communications and intranet manager, consultant, marketer, website developer, video producer, book author, magazine editor, photo-journalist, conference producer, radio announcer and public speaker. Previously he managed diverse communication assignments at John Deere. These included launching John Deere's internal communication program and intranet, serving as the company's first manager of environmental and safety communications and authoring an award-winning coffee-table history book, Genuine Value: The John Deere Journey. John was named an IABC Fellow in 2015, the highest honor the association confers to communicators who have significantly impacted their organizations, IABC and the communication profession.
Passions: All things web, intranet, corporate communications, family, church, travel, photography, art, music and … tennis anyone? "I've learned from many smart and talented corporate communicators throughout my career. I'm excited about creating this circle where critical conversations can happen that will advance organizations, careers and the profession.
Collaborative, real-world training and peer sharing to sharpen thinking, focus actions and improve skills